Jeff Sewald is an award-winning writer and filmmaker whose specialty is defining the cultural significance of people, places, things and events. He began his career as a print journalist writing feature articles. Over time, his reputation as a conversational yet probing interviewer expanded and led to 25 years of success as a producer, writer and director of documentary films.
Mr. Sewald has experience in a variety of media and with an array of topics, from music to politics; business to sports. His work has brought him into contact with a host of luminaries including, among others, American historian David McCullough, film director Sidney Lumet, football legend Mike Ditka, famed attorney Alan Dershowitz, author Peter Matthiessen, and rock music icon Lou Reed. In 2012, he was elected to membership in New York's Century Association. Founded in 1847, "The Century Club" is a private society of authors and artists who share an interest in the propagation of fine arts and literature.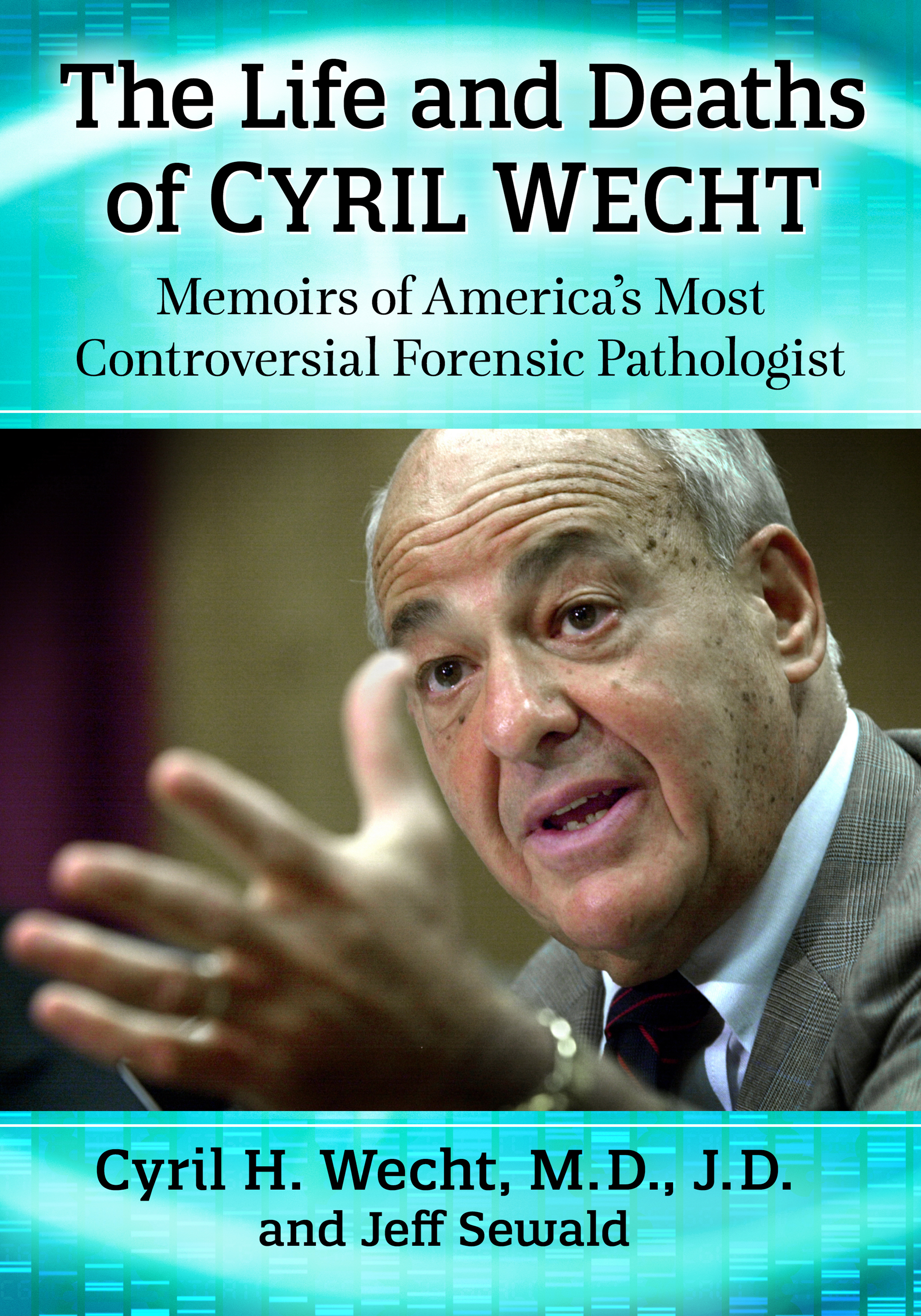 "The Life and Deaths of Cyril Wecht:
Memoirs of America's Most Controversial Forensic Pathologist"
By Cyril H. Wecht, M.D., J.D. and Jeff Sewald
For more than 50 years, Cyril Wecht has been featured in the media as a colorful and often controversial forensic science expert. But in addition to offering testimony in many important and high-profile death cases — John F. Kennedy, Elvis Presley, O.J. Simpson and JonBenét Ramsey, to name some — he has also appeared in court as a high-profile defendant, a fact that has given him an insider's look at the workings of American justice. Tried for public corruption on both the local and federal levels, Dr. Wecht learned some harsh lessons about ruthlessness and opportunism, not only in his hometown of Pittsburgh, but also at the hands of politically partisan officials from the U.S. Department of Justice. The book, co-written by Dr. Wecht and Jeff Sewald, tells the story of the remarkable and consequential life of a man who has never failed to challenge the system. 
Explore the various facets of Mr. Sewald's portolfio.

TV & FILM
In September 1995, Mr. Sewald began writing and co-producing documentaries …

WRITING
Before relocating from Pittsburgh to New York, Mr. Sewald wrote many features and reviews for regional publications…

BACKSTAGE PASS
Between 1984 and 1991, Jeff Sewald earned a portion of his living writing interview profiles and reviews of major musical artists…
Mr. Sewald continues to undertake a number of projects. Learn more about the latest, in-development projects.
INTERESTED IN COLLABORATING?